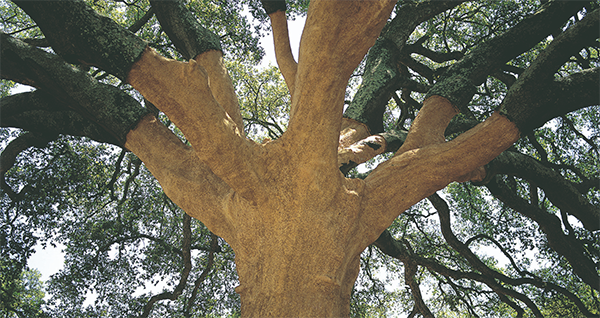 Photo credit sugocorkrugs
Did you know that cork is harvested from cork bark, by hand, without harm to the cork tree? Or that bicycle tubes are recyclable?
One of the best parts of selling eco products is sharing stories about how our products are made and where the materials are sourced from. I mean, when you have bracelets made from flip flops and sunglasses made from post-industrial recycled content (plastic left behind during the manufacturing process), people are often hanging on your every word. But seriously, I believe that people are interested in how these products are made because it shows creativity and determination. These stories highlight innovators and artists, pragmatists and visionaries - every day people who derive purpose from transforming the obscure into commonplace.
On May 9th, I will be at the Harvard Business School explaining how their course, Sustainable Business Strategy, changed both my path and that of ecoimagine last fall. ecoimagine went from encouraging businesses to create sustainable business strategies, as a consulting organization, to becoming an advocate for sustainable businesses, as an online eco retailer. Why? It's simple. I want to be a story teller and these are the stories I want to tell.
With that said, one of the biggest challenges around sustainability is explaining it in a clear, concise way. Most people already know it's a good thing, but they are not exactly sure what it is, what it entails and how it effects them.
This got me thinking. Wouldn't it be easier to explain the importance of sustainable business processes by showing it in action? So starting in May, ecoimagine is diving head first into a series we call, "This is How It's Done - The eco Series." Through in-depth interviews and on-site video footage, we plan to show you how sustainable products are made.
Needless to say, this endeavor is going to take some time, but we're excited to do it. We believe by creating these video stories, people will understand what sustainability is and why it matters.
We look forward to launching the first installment of this series in June, so stay tuned. It's going to be HUGE ;)
Sincerely,